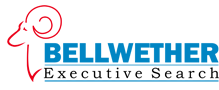 "How we think shows through in how we act. Attitudes are mirrors of the mind. They reflect thinking."
- David Joseph Schwartz
About us
We are a human capital solutions organization offering customized executive search capabilities with a focus on senior and top levels.
Our consultants come with deep industry and domain expertise, both in India as well as globally, and are highly respected for their search experience.
Along with a dedicated team of industry-specific researchers, we offer real-time market intelligence to meet the growing needs of our clients.
Our industry experience provides us with the insight to truly partner with our clients and provide them with significant Intellectual Capital to reinforce our value.
We are committed to quality and client service with speed and integrity in our quest to achieve customer satisfaction.
The Team
Joseph D'Souza
Managing Partner
Joseph has over two decades of experience in Executive Search & Selection in India and the Middle East. He was a Senior Partner with Sapphire Human Solutions before starting on his own. Earlier he was with the Accord Group as Practice Lead for Services Hospitality and Leisure vertical. Earlier he worked with Ma Foi Global Search Services as Practice Head for Consumer Retails & Service and also had a stint as General Manager for the Middle East region.
Joseph has worked extensively with clients in the Consumer, Retail, Travel & Tourism, Hospitality & Logistics areas where has completed a number of business leadership and functional head assignments. Joseph is a graduate from HR College of Commerce & Economics and PGDBM from the Xavier Institute of Management.
Email: joseph@bellwethersearch.com
Sanjeev Prasad
Managing Partner
Sanjeev holds a Bachelors degree in Electrical Engineering from National Institute of Technology, Bhopal ( formerly Regional Engineering College). He has over 2 decades of experience in networking.
Prior to starting on his own, he was Executive Director with Executive Tracks Associates Pvt Ltd. He has in-depth understanding and hands-on experience in a number of industry practices which includes Real Estate, Engineering, Manufacturing, Oil & Gas, Energy & Infrastructure.
Earlier to this he was a Senior Partner at Sapphire Human Solutions. Previously, he was working with Ma Foi Global Search Services Ltd as a General Manager, heading the Energy & Infrastructure practice for them on an all India basis. He was a member of the Management Council of Ma Foi.
Prior to this, he was working as a Deputy Director with the Confederation of Indian Industry (CII), the apex body for Indian Industry. For a brief period of a year, he was the Honorary Secretary of the National HRD Network, Ahmedabad Chapter in 2004 – 05.
Email: sanjeev@bellwethersearch.com
Bellwether Executive Search LLP.
Privacy Policy | Copyright 2014 Bellwether Executive Search LLP